Mexico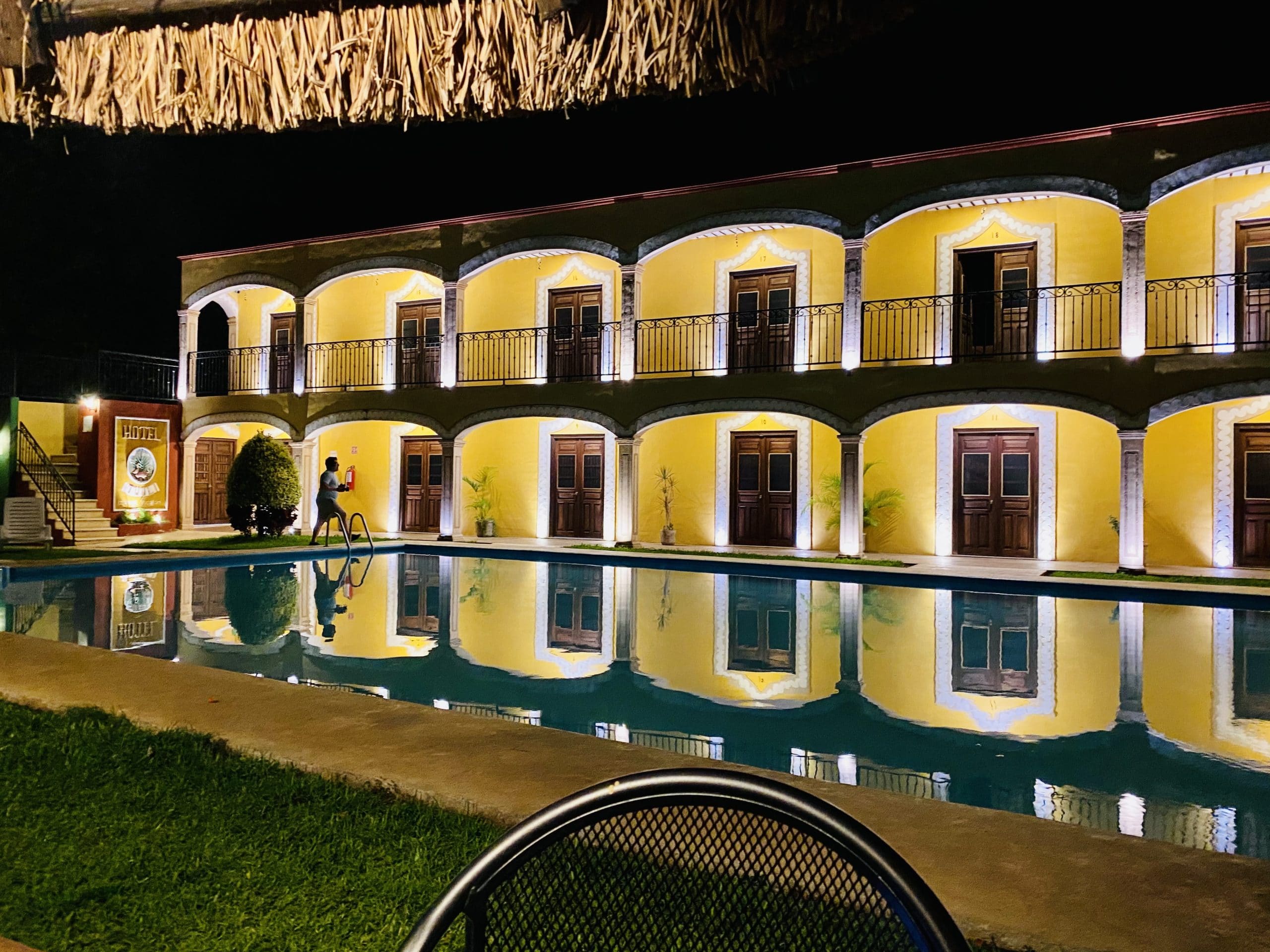 This unique program will include sites and activities chosen by you!  It can be as long and as in-depth as you wish, to locations you choose. Areas within the Yucatán Peninsula you might want to consider include the beautiful colonial cities of Valladolid, Merida, Campeche, and Izamal or the natural beauties of Calakmul, Kantemo, Rio Lagartos, Celestun, or Maya wonders of Calakmul, Tulum, or  Chichen Itzá.  How about a cenote exploration?  With thousands of cenotes dotting the Yucatán landscapes, there will be plenty to satisfy your curiosity of the intriguing underground waterways.
If you are interested in exploring a different part of Mexico a little closer to the US, the lands of the Rarámuri or Tarahumara indigenous peoples of Barranca de Cobre, and a journey by train, awaits you! Within the Sierra Madre Occidental, of southwestern Chihuahua State in northern Mexico is a breathtaking canyon, Barranca de Cobre – a high, broken plateau, cut by deep gorges and canyons.  Dotting the rugged landscape are small farms of corn, beans, squash, potatoes and orchards of the Rarámuri. We interact with local artisans who excel in weaving blankets and baskets, and create exquisite pottery. This exciting adventure offers natural beauty, interesting culture, and an opportunity to see a part of the world off the beaten track.
We can provide an overview of the most popular ex-pat communities of the Yucatán and others that few consider, but are wonderful, safe communities in which to live. Merida, Campeche, Valladolid, Izamal, and Progreso are just the beginning!
Explore the Preserva Biosfera de Kalakmul in a way few others have the opportunity to see. Camp in the jungle and sleep in a hammock, serenaded by tree frogs. Eat local cuisine prepared by indigenous people of the jungle. Hike amidst ancient Maya communities with howler monkeys overhead, screeching out their territorial defense. Visit local artisans who sell their beautiful works of art at roadside stands.
The States of Yucatán, Campeche, Quintana Roo, and Chihuahua, Mexico
All Soulful Traveling itineraries are exclusive and customized for you and your group.  The following are examples to get your creative juices flowing. In every Soulful Traveling experience, we support local communities by participating in programs identified by the inhabitants of the area as we immerse ourselves in Mexican and Mayan culture. Any of the locations we visit are ideal for exceptional friend or family gatherings, fitness, relaxation, stress relief, or personal rejuvenation experiences, or growth coaching/yoga retreats. We have certified instructors and facilitators to guide your personal growth or you can bring your own to lead your group. Give us a call and we'll work together to craft your exceptional journey!
The Hidden Yucatán: Jungles in the South (7 days)
Day 1-Arrive in Cancun or Merida International Airport*, Quintana Roo; transfer to Valladolid, Yucatán, accommodations for welcome dinner and orientation, free evening
Day 2-Explore Valladolid and surroundings including Sisal Monastery and Convent de San Bernardino de Siena, and swim and snorkel in a cenote!
Day 3-Travel to Conhuas, Campeche, Mexico, check in to accommodation, visit a local stone artisan, evening on your own
Day 4-Sunrise jungle hike, explore La Reserva de la Biosfera Calakmul and Calakmul Archeological Site
Day 5-Explore Xpujil area-milpa farming, local artisans and honey bee keepers, visit bat caves for evening flyout
Day 6-Travel to Tulum, cenote swim, evening celebration with event closure
Day 7-Visit Tulum Archeological Site; Transfer to Cancun or Merida International Airport*
Add a day/night for a jungle camping experience, dinner over an open fire and sleeping in hammocks!
*Arrival and departure cities may be flexible
Explore the Yucatan for Retirees (7 days)
Day 1 – Arrive in Cancun or Merida International Airport*; transfer to accommodations for welcome dinner and orientation, free evening
Day 2-6 – Explore the retirement communities of Merida, Progresso, Sisal, Izamal, Valladolid and surrounding areas, enjoy meals and conversations with ex-pats who live in the Yucatán, swim in a cenote, explore the mangroves along the Caribbean Coast, evening celebration with event closure
Day 7 – Departure Day from Cancun or Merida International Airport*
*Arrival and departure cities may be flexible
Yoga in the Yucatán (5 days)
Day 1 – Arrive in Cancun or Merida International Airport*; transfer to accommodations for welcome dinner and orientation and the week's Maya massage scheduling; Yoga for Relaxation
Day 2 – Morning Yoga in the Cenote; Healing cenote swim with gentle water stretching; Explore the surroundings; visit an ancient Maya community with yoga on the pyramid
Day 3 – Maya mud baths at Rio Lagartos: Evening yoga
Day 4 – Sunrise Yoga; Explore the magical colonial city of Izamal, The Yellow City; Yoga in the Convent
Day 5 – Morning Yoga in the Cenote; Cenote swim with gentle water stretching; Maya cooking class, Sunset Yoga; event closure
Day 6 – Sunrise Yoga; Depart for Cancun or Merida International Airport*
*Arrival and departure cities may be flexible
Barranca de Cobre (8 Days)
Day 1 – Arrival Day, arrival city determines first day activities
Day 2 – Depart from Palomas, Chihuahua, MX for Cuahtemoc, CH, a Mennonite town, to enjoy cultural, agricultural, and nature highlights of the area
Day 3-7 – Barranca de Cobre experience including Diversadero, El Fuerte via El Chepe, the train that gives travelers a close-up experience of the beautiful canyon, its inhabitants, and the artisans of the area
Day 8 – Return to Palomas for transfer to departure city