Exploring Viñales, Pinar del Rio, Cuba
By classic car, hiking, horseback riding, horse-drawn carriage – choose your mode to wander through the tobacco fields and coffee plantations. This spectacular UNESCO World Heritage Site is located in Pinar del Rio Province of western Cuba. Organic, non-mechanized farming practices follow those of 100 years ago, with double-yoke oxen pulling crude farm implements in the tobacco and vegetable fields.
Some of the world's most interesting geological features are found around Viñales.  The mogotes of Viñales are haystack-like karst formations that arise from the surrounding flat, fertile farmlands. In addition to providing enticing tourist activities such as caving, hiking, and rock climbing, mogotes provide isolated habitats for much of Cuba's endemic flora and fauna. In the Viñales Valley, endemic species include the mountain palm, the smallest bird in the world, the zunzunito (bee hummingbird), tocororo (Cuban Trogon), Cuban tody, Cuban solitaire, and the Cuban Grassquit. The mogotes also catch and hold water to provide a necessary source of water during times of drought.
Near Viñales, in Sierra del Rosario, is the home of Polo Montañez, Gaujiro Natural, famous for the music of the guajiro. Las Terrazas is a beautiful natural setting that celebrates and protects local art and culture and the natural environment while providing a relaxing space to trek, explore, swim, and observe endemic bird species. Even though Montañez died tragically after a car accident in 2002, his music lives on in the Polo Montañez Cultural Center in Viñales, a favorite place for locals and travelers to enjoy dancing to popular Latin genres and entertainment from talented musicians and dancers.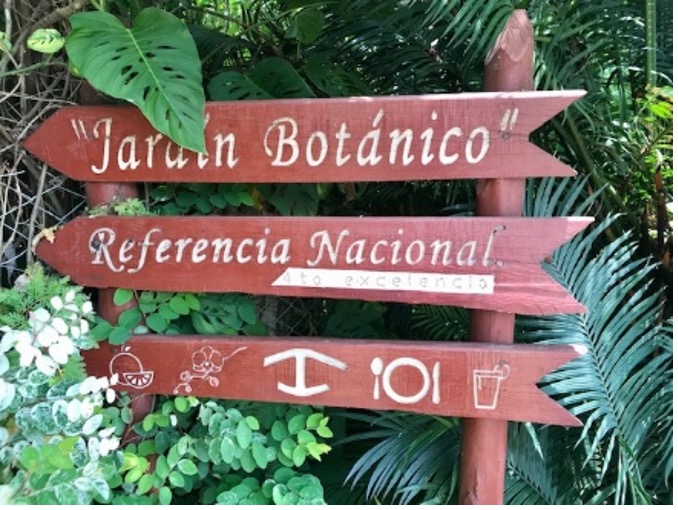 One of my favorite places in Viñales to relax and write is the Botanical Gardens.  Nestled in a bustling intersection of two main roads in town, once you walk into the gardens, it is peaceful and relatively silent, but for the occasional call of the resident peacocks or the hum of the zunzunito. It is also about ten degrees cooler than out on the street and filled with the aroma of blossoming tropical flowers. The paladar offers fresh-made tropical juices, mamey is my favorite. Mamey is a tropical fruit from a medium-height tree and is packed with vitamins and minerals and aides in healthy digestion.  The ripe fruit has a brown leathery skin with dark peach colored fruit inside.  The seed is toxic and can be used as an insecticide.  The mamey fruit smoothy is delicious on a sweltering day in Western Cuba!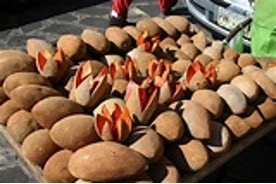 Viñales is one of several communities in Cuba that has excelled in sustainable development and improvements for travelers.  Located only three hours from Havana, it's a great place to visit if you don't have a lot of travel time, but want to get an authentic taste and feel of rural Cuba.  Casas particulares are charmingly modest and quite comfortable. Delicious meals at family-owned paladares can be found on almost every street in or near the town center.  If you feel like seeing the more distant countryside, a private taxi can take you to visit caves to explore, or beaches, such as Cayo Jutias, a 1 ½ hour drive from Viñales through the mountains, giving you opportunities to experience beautiful scenery and natural wonders.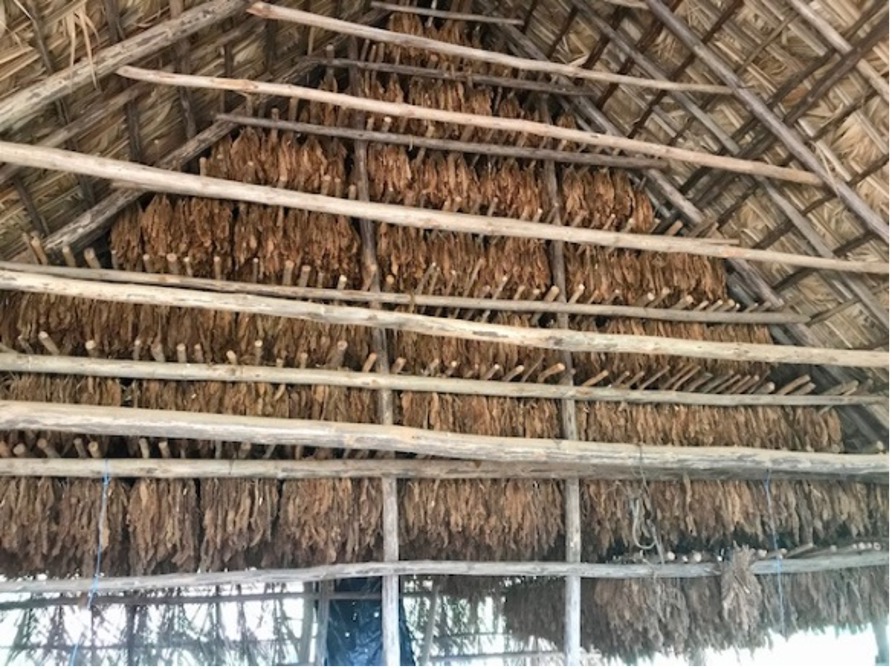 Contact us and let us know how you want to see Viñales and Cuba!